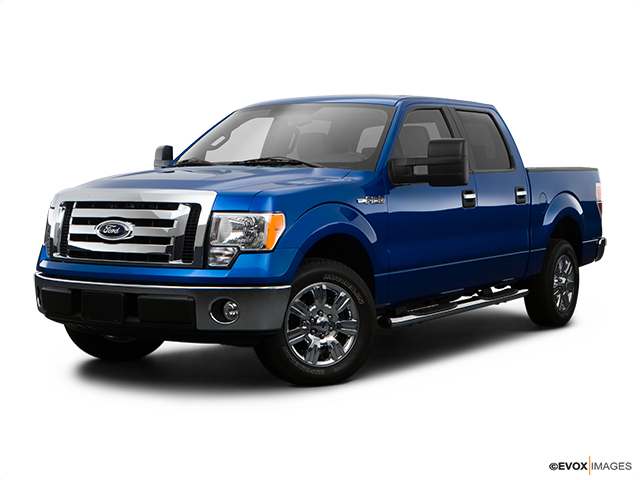 Services Performed
INSPECTED AND RECOVERED DTC'S PO340CAM SHAFT A POSITION. CLEARED AND DTC CAME BACK AT START UP. WITH OUT TEAR DOWN WE WOULD THINK A SOLENOID WOULD BE RECOMMENDED. REMOVED PASSENGER VALVE COVER AND INSPECTED. WE FOUND THAT THE RIGHT BANK PHASER HAD BEEN DAMAGED / BENT. UPON FURTHER INSPECTION WE FOUND THE RIGHT BANK (1) TIMING CHAIN GUIDE PIECES BROKEN AND LAYING IN THE UPPER CORNER OF THE ENGINE. ENGINE TEAR DOWN. REMOVED FRONT GRILLE AND HEAD LIGHTS. REMOVED COOLING STACK ASSEMBLY TO ACCESS THE TIMING COVER. REMOVED TIMING TO INSPECT DAMAGE. FOUND THE UPPER BANK ONE GUIDE MISSING. CHAIN HAD BEEN RUBBING THE TIMING COVER, BUT NO MAJOR ISSUES FOUND. REMOVED AND REPLACED TIMING COVER SET WITH PHASER'S CHAINS, AND GUIDE'S. REPLACED ALL NECESSARY PARTS FOR REPAIR. OIL PAN GASKET IS STARTING TO COME APART. WE USED THE MOTORCRAFT RTV TO TRY AND SAVE IT. MAY LEAK OIL OVER TIME. REINSTALLED FRONT END AND ENGINE ACCESSORY'S. CHANGED OIL AND FILLED ALL FLUIDS.
TRANSMISSION LEAKING FLUID THROUGH THE PASS THROUGH BULB CONNECTION. REMOVED TRANSMISSION PAN AND FLUID. REMOVED VALVE BODY AND TO ACCESS AND REPLACE THE HARNESS. REPLACED TRANSMISSION FILTER AND GASKET. FILLED FLUID AND ROAD TESTED.
INSPECTED AND FOUND THE SYSTEM 1.5 LBS LOW ON FREON. SEE A/C SERVICE. AFTER REPAIRS WERE MADE THE CABIN HAD A SLIGHT FREON SMELL. EVAPORATOR COULD BE LEAKING. UNABLE TO PICK UP ANYTHING ON THE SNIFFER OR BY TRACING THE DYE.
SERVICE AIR CONDITIONING. CHECK BELT CONDITION, AND AC LINES. EVACUATE, PURGED AND RECHARGED AIR CONDITIONING WITH NEW FREON AND FLORESCENT DYE. ELECTRONIC LEAK TESTED SYSTEM, AND BLACK LIGHT TESTED FOR LEAKS AND CHECKED COOLING PERFORMANCE.
CHANGE ENGINE OIL & REPLACED OIL FILTER, INSTALLED WITH UP TO 6 QTS PREMIUM SYNTHETIC BLEND MOTOR OIL, LUBE CHASSIS, CHECK ALL BELTS, HOSES, FLUID LEVELS, AIR FILTER, TIRE PRESSURES, TOP OFF WASHER FLUID AND ALL OTHER FLUID LEVELS, VISUALLY INSPECT FOR NECESSARY MAINTENANCE.
JAROD B. gave our service a 5 star review on 4/7/2023