CRM Mitchell1
2023-07-03T22:04:59+00:00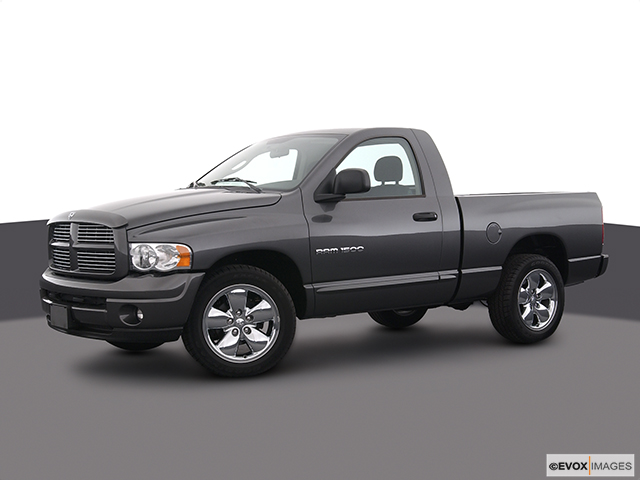 Services Performed
CHANGE ENGINE OIL & REPLACED OIL FILTER, INSTALLED WITH UP TO 13 QTS PREMIUM PETROLEUM MOTOR OIL, LUBE CHASSIS, CHECK ALL BELTS, HOSES, FLUID LEVELS, AIR FILTER, TIRE PRESSURES, TOP OFF WASHER FLUID AND ALL OTHER FLUID LEVELS, VISUALLY INSPECT FOR NECESSARY MAINTENANCE.
REPLACED AIR FILTER.
DISASSEMBLED FILTER HOUSING FROM FUEL LINES AND INSTALLED NEW FUEL FILTER KIT. CHECKED FUEL LINES AND CHECKED FOR LEAKS.
GREASED ALL APPLICABLE PARTS.
INSPECTED BELTS AND PULLEYS. NO ISSUES FOUND. TEST DROVE VEHICLE AND HEARD NOISE COMING FROM FRONT AXLE AREA. LIFTED AND INSPECTED VEHICLE AND FOUND LEFT FRONT AXLE U JOINT TO BE LOOSE. REPLACED LEFT FRONT AXLE U JOINT. TEST DROVE VEHICLE. NO NOISES HEARD AFTER REPAIRS.
INSPECTED ALL CAB LIGHTS. ALL WORKING BUT ONE CUSTOMER INFORMED ABOUT. ALL BULBS APPEAR TO BE GOOD. REMOVED CAB LIGHT HOUSING AND FOUND CONNECTOR TO HAVE FAILED. REPAIRED WIRING CONNECTOR.
INSPECTED AND FOUND FUSES BLOWN TO TURN SIGNALS FOUND FRONT TURN SIGNAL BULBS TO BE BLOWN AND ALSO TAILLIGHT BULB. REPLACED FUSES. REPLACED ALL OUTSIDE TAIL LIGHT BULBS , REPLACED TRAILER MARKER BULBS. INSPECTED WIRING TO TAIL LIGHTS. NO ISSUES FOUND.
INSPECTED AND SWAPPED LED BULBS IN TO THE AFTERMARKET HEAD LIGHTS. SHIMMED TO ADJUST AND UNABLE TO GET MORE PROJECTION FROM THE HEAD LIGHTS. SWAPPED BULBS AGAIN AND ROAD TESTED AT NIGHT. AFTERMARKET HEAD LIGHTS ARE NO GOOD. REMOVED AND REPLACED HEAD LIGHT ASSEMBLY'S WITH OE AND INSTALLED LED LIGHT BULBS. ADJUSTED AND ROAD TESTED.
INSPECTED AND FOUND TRANSMISSION COOLER TO BE LEAKING. REMOVED INTERCOOLER AND AC CONDENSER. REPLACED LEAKING TRANSMISSION COOLER. CLEANED OFF RESIDUAL FLUID. TOPPED FLUID TO SPEC. TEST DROVE VEHICLE AND RE INSPECTED. NO LEAKS FOUND AFTER REPAIRS.
CLEANED WINDSHIELD AND GLUED MIRROR.
FOUND TRAILER CONNECTOR SUPPLIED BY CUSTOMER TO NOT BE PLUG AND PLAY TO FACTORY HARNESS. CUT FACTORY HARNESS, RE WIRED AND INSTALLED WIRING HARNESS TO FIT SUPPLIED 7 WAY TRAILER CONNECTOR. FOUND TRAILER LIGHT FUSES TO BE BLOWN AFTER REPAIRS. REPLACED LEFT AND RIGHT TRAILER LIGHT FUSES.
SCANNED FOUND MULTIPLE CODES. P0340 CAM SIGNAL, P2269 P0341 CAM SIGNAL AT ECM, P0193 FUEL PRESSURE LOW VOLTAGE, P2266 WATER IN FUEL, P0237 MANIFOLD ABSOLUTE PRESSURE, P2127 PEDAL POSITION, P0652 SENSOR REFERENCE VOLTAGE B. INSPECTED FURTHER AND FOUND BAD WIRES AT AC COMPRESSOR. FOUND INSULATION TO BE GONE ON SEVERAL WIRES CAUSING A SHORT TO GROUND MAKING TRUCK RUN BAD. REPAIRED ALL WIRES. TEST DROVE VEHICLE AND LET IDLE. NO ISSUES FOUND AFTER REPAIRS.
GARY'S LABOR NO CHARGE, HE'S THE CHEAPEST LABOR HERE!
BOB R. gave our service a 5 star review on 6/30/2023
2005 Dodge Pickup
CRM Mitchell1
2023-07-03T22:04:59+00:00